BPO and SSC investors target smaller Polish towns

Poland is not only limited to Warsaw or Cracow when the locations for middle sized BPO and SSC centers is considered. Among many attractive locations, the town of Czestochowa is ready to support the business services sector in further growth in Poland, writes outsourcingportal.pl

Universities, competitive business costs, a good geographical location, and two economic zones in three locations are only some of the advantages of the city as an investment location. Częstochowa was always famous for its textile, fabric, and metallurgical industries while the current leading industries include the automotive, fuel and energy, and glass sectors, reveals a Pro Progressio study.
The business services sector is also another rapidly developing industry. Aside from tax relief arising out of permits for operating in special economic zones, the city also offers attractive property tax exemptions for businesses that create new jobs.

Work is also highly advanced in regard to the creation of another resolution that will exempt developers that build B+ or higher standard offices from the aforementioned tax. Czestochowa has qualified professionals, and the average labour costs here are lower than in the Silesian urban agglomeration.

Four local universities offer foreign language majors and are open to cooperation with the city in regard to the educating students in accordance with the needs of a specific investor.
The city offers administrative and organizational support in the implementation of each investment, as well as transparent land purchase procedures dedicated to specific investments. The "Programme to support entrepreneurship and create new jobs in Czestochowa in 2013-2018" that was created by the city's local government, entrepreneurs from Czestochowa, and the business community is currently being implemented in the city.

Czestochowa, a city that until now was seen as a city with tourist generating potential, is currently developing as an economic and academic center that treats manufacturing and service oriented businesses with equal priority.

---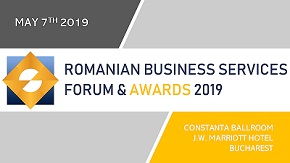 » Huawei opens a centre on cyber securit...
» ROMANIAN OUTSOURCING AWARDS FOR EXCELL...
» Romania ranks above EU average in gend...
» Bucharest, in the top of cities in Eur...
» Berg Software Romania: Reasons to outs...
» KPMG launches an application enabling ...
» Bogdan Pelinescu, president of ABSL: A...
» Meet the experts who will decide the w...
» ABSL GALA AWARDS celebrated its winner...
» Oracle reaches 4,200 employees and pla...

Colin C. Lovering: Meet the speakers at Romanian Business Services Forum & Awards 2019, on May 7

Colin C. Lovering has been living and working in Romania since 2009 when he arrived to offer consultancy and advice to organisations looking for growth and profitability and founded Achieve International.
Read Full article »
Antoniu Panait: Meet the speakers at Romanian Business Services Forum & Awards 2019, on May 7

Managing Director for VASTINT Romania since 2009, Antoniu Panait has an executive experience of more than 10 years, mainly in real estate.
Read Full article »
Andrei Voica: Meet the speakers at Romanian Business Services Forum & Awards 2019, on May 7

Andrei Voica, Director Project Management and Workplace Consultancy, Colliers International. Truly passionate about his work and always eager to add value to each project.
Read Full article »
Romulus Caralicea: Meet the speakers at Romanian Business Services Forum & Awards 2019, on May 7

Romulus is Wipro's Information Security, Risk & Compliance Lead for Europe. In his role he is managing internal audits and compliance activities for all clients and internal functions based on the corporate ISO
Read Full article »
George Didoiu: Meet the moderator of Romanian Business Services Forum 2019 CEO LEADERS DEBATE, on May 7

In his 15 years of real estate, George Didoiu advised on the relocation of top IT&C, finance-banking and consultancy companies, which total over 10,000 employees.
Read Full article »