BP expands Wipro contract, possibly by USD 100 mln. more

BP has revamped its outsourcing strategy and expanded the multi-million dollar contract with Wipro, sources close to the industry told The Economic Times India.

BP, which spends close to USD 1 billion on technology annually and is a large customer of India's USD 146-billion information technology industry, has decided to reduce the number of outsourcing companies that it hands out business to, said the sources.

Wipro, which currently gets well over USD 100 million of annual business from BP, will potentially get at least USD 100 million more business over the next 2-3 years under the terms of the expanded deal, sources said.

"BP has decided to consolidate the number of vendors it does business with - for them at this point it makes sense to go with 2-3 vendors, rather than 5-6 different vendors, given the current pressures on technology spending," a source explained. "As a result, some vendors such as Wipro, IBM and Infosys have gained, while others have lost out," the source said.
Wipro declined to comment "We don't comment on specific customer names or their operations," a company spokesperson said.

BP spokesperson said: "BP continuously reviews how we source our IT services. Currently, there is a focus on 5 strategic suppliers: Infosys, Wipro, IBM, HP, and T-Systems."

The British firm's decision to work with fewer vendors comes at a time when gloTechnology researcher Gartner has forecast that global technology spending in 2015 will drop by 5.5 per cent.
The BP deal boost for Wipro also comes at a time when technology spending from the oil and gas sector is at an all-time low, hurt mainly by a prolonged slump in global oil prices due to concerns over the global surplus of crude.
Over the past year or two, world's largest oil and gas companies' collective market capitalisation eroded about USD 400 billion.


---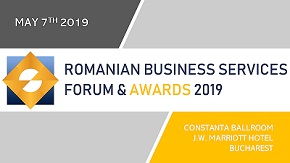 » Huawei opens a centre on cyber securit...
» ROMANIAN OUTSOURCING AWARDS FOR EXCELL...
» Romania ranks above EU average in gend...
» Bucharest, in the top of cities in Eur...
» Berg Software Romania: Reasons to outs...
» KPMG launches an application enabling ...
» Bogdan Pelinescu, president of ABSL: A...
» Meet the experts who will decide the w...
» ABSL GALA AWARDS celebrated its winner...
» Oracle reaches 4,200 employees and pla...

Colin C. Lovering: Meet the speakers at Romanian Business Services Forum & Awards 2019, on May 7

Colin C. Lovering has been living and working in Romania since 2009 when he arrived to offer consultancy and advice to organisations looking for growth and profitability and founded Achieve International.
Read Full article »
Antoniu Panait: Meet the speakers at Romanian Business Services Forum & Awards 2019, on May 7

Managing Director for VASTINT Romania since 2009, Antoniu Panait has an executive experience of more than 10 years, mainly in real estate.
Read Full article »
Andrei Voica: Meet the speakers at Romanian Business Services Forum & Awards 2019, on May 7

Andrei Voica, Director Project Management and Workplace Consultancy, Colliers International. Truly passionate about his work and always eager to add value to each project.
Read Full article »
Romulus Caralicea: Meet the speakers at Romanian Business Services Forum & Awards 2019, on May 7

Romulus is Wipro's Information Security, Risk & Compliance Lead for Europe. In his role he is managing internal audits and compliance activities for all clients and internal functions based on the corporate ISO
Read Full article »
George Didoiu: Meet the moderator of Romanian Business Services Forum 2019 CEO LEADERS DEBATE, on May 7

In his 15 years of real estate, George Didoiu advised on the relocation of top IT&C, finance-banking and consultancy companies, which total over 10,000 employees.
Read Full article »