Spending on service provider data centers is booming


The data center is transforming -- modernizing to meet business demand as technologies such as software-defined architecture, cloud and virtualization take hold.

This modernization is also being driven by CIOs and IT executives taking a hard look at their computing needs and asking whether they want to own and/or operate data centers any longer, industry experts quoted by CIO.com say.

It's a big issue. According to new research by Synergy Research Group, spending on enterprise data center equipment is static while spending on service provider data centers is booming.

New data from Synergy Research Group shows worldwide spend on cloud infrastructure services continues to grow at around 50% per year, requiring the leading cloud providers to invest many billions of dollars in expanding their global network of hyperscale data centers.

The top four cloud providers alone have some 110 data centers located in 20 different countries, most of which are huge facilities. Synergy expects their data center count to grow by 20% in the next twelve months, which will be in addition to expanding the capacity of existing facilities. Synergy has also identified well over $25 billion in recent data center-oriented M&A deals, with data center specialists like Equinix, Digital Realty, NTT and IBM leading the charge. The need to continually invest in expensive data center facilities is dramatically reshaping the IT industry, according to srgresearch.com.

And Gartner predicts that a software-defined data center's programmatic capabilities specifically regarding application programming interfaces and/or command line interfaces will be required for 75% of global 2000 organizations seeking to adopt modern IT approaches such as DevOps by 2020.
As the workloads companies are trying to support are increasingly linked to analytics and other data-intensive apps, those with data centers are facing a huge dilemma, observes Rick Villars, IDC's vice president of data center and cloud.

Customers are struggling over whether it is better for them to buy servers and storage and put it in their own data center to run, or if it makes more sense to buy infrastructure in a data center run by a vendor that can optimize the apps for the workloads they need, according to CIO.com.

The majority of data center square footage is still used by enterprises -- as opposed to service providers -- but that won't always be the case.

More and more companies are recognizing that they don't want to become service providers and they don't want to build a new data center, Villars says, noting that IDC frequently hears from clients that "this is not where our strategic investments should be spent."

At the same time, "most companies are saying ... we want to take advantage of converged infrastructures and solid state storage and virtualization to run those existing apps for a lower cost ... and do more with less,'' he says.


---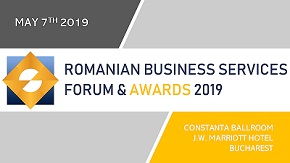 » Huawei opens a centre on cyber securit...
» ROMANIAN OUTSOURCING AWARDS FOR EXCELL...
» Romania ranks above EU average in gend...
» Bucharest, in the top of cities in Eur...
» Berg Software Romania: Reasons to outs...
» KPMG launches an application enabling ...
» Bogdan Pelinescu, president of ABSL: A...
» Meet the experts who will decide the w...
» ABSL GALA AWARDS celebrated its winner...
» Oracle reaches 4,200 employees and pla...

Colin C. Lovering: Meet the speakers at Romanian Business Services Forum & Awards 2019, on May 7

Colin C. Lovering has been living and working in Romania since 2009 when he arrived to offer consultancy and advice to organisations looking for growth and profitability and founded Achieve International.
Read Full article »
Antoniu Panait: Meet the speakers at Romanian Business Services Forum & Awards 2019, on May 7

Managing Director for VASTINT Romania since 2009, Antoniu Panait has an executive experience of more than 10 years, mainly in real estate.
Read Full article »
Andrei Voica: Meet the speakers at Romanian Business Services Forum & Awards 2019, on May 7

Andrei Voica, Director Project Management and Workplace Consultancy, Colliers International. Truly passionate about his work and always eager to add value to each project.
Read Full article »
Romulus Caralicea: Meet the speakers at Romanian Business Services Forum & Awards 2019, on May 7

Romulus is Wipro's Information Security, Risk & Compliance Lead for Europe. In his role he is managing internal audits and compliance activities for all clients and internal functions based on the corporate ISO
Read Full article »
George Didoiu: Meet the moderator of Romanian Business Services Forum 2019 CEO LEADERS DEBATE, on May 7

In his 15 years of real estate, George Didoiu advised on the relocation of top IT&C, finance-banking and consultancy companies, which total over 10,000 employees.
Read Full article »