Skanska opens Green Court offices in Bucharest, plans more investments

Skanska Romania has officially opened offices in Bucharest Green Court, after an investment of 250,000 euros.

The budget covers the cost of design, planning and high-end finishes, furniture, furnishings and IT equipment. Skanska offices have 25 employees from both departments of development and construction. Needed be, employees can opt to work in the office or outside it.

"The space has a strong character represented by the multitude of textures, shapes and design elements, is a mix of modern components, in contrast to primary materials. Thus, in planning, were used as design elements more common materials, such as wood, wool, wire mesh and even copex or elastomeric insulation. They are so placed and integrated into the design elements that are transformed into decorative impact, summarizing the basic idea of the concept: unity in diversity," said Prographic company representatives.

Activity Based Workplace concept was implemented into the Skanska offices, fostering cooperation and interaction between people, through a mix of open spaces and informal areas. "The concept of Activity Based Workplace open space has a liberal character, everyone has the freedom to work in a different place every day. This encourages teamwork and communication between us, working side by side, regardless of the position we hold in the company," said Richard Burleigh, president, Skanska Construction Romania.

Green Court Bucharest, Skanska Group's first local project in Romania, is an investment of Euro 98.7 million for all three buildings: Building A needed Euro 35 million, Euro 34.7 million were spent on Building B and Euro 29 million for Building C. Building A is fully leased, with tenants including companies such as Schneider Electric Romania, Orange Romania, LS Travel Romania (1 Minute concept) and Corporate Events Management (Best Chef). Building B has an occupancy rate of 97%, provided by the tenants Sanofi Romania, RINF Outsourcing Solutions and Adecco Romania. Building C will be completed in June 2016.

"Skanska's Business Plan Profit with Purpose for the period 2016-2020 aims to create value for our shareholders … Two new fields have already been purchased and this year will mark the beginning of new projects on the local market," said Aurelia Luca, country director of Skanska Property Romania.

Skanska Group entered 2016 with an international portfolio of 44 office projects under development.


---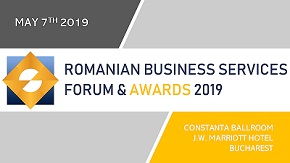 » ASE's HR Master – helping students i...
» Digital Transformation Conference to t...
» Romulus Caralicea: Meet the speakers a...
» Meet the winners of ROMANIAN BUSINESS ...
» Zitec launches its 1 million Euro Mirr...
» Deloitte Romania opens application for...
» Genpact's COO: Staying ahead of the cu...
» Marian V. Popa: Meet the speakers at R...
» Randstad Employer Branding 2019: Salar...
» Antoniu Panait: Meet the speakers at R...

Digital Transformation Conference to take place on June 19 at Bucharest

The Diplomat – Bucharest organizes Digital Transformation Conference to be held on 14 of June in Bucharest, at Hilton Hotel - Regina Maria Hall, starting 8:30 AM.
Read Full article »
L&D Conference by The Diplomat Bucharest to take place on June 4th at Bucharest

The Diplomat-Bucharest organizes the Third Edition of its Learning & Development CONFERENCE on 4 June, 2019 at InterContinental Hotel Bucharest starting 09:00 am.
Read Full article »
Meet the winners of ROMANIAN BUSINESS SERVICES AWARDS, 2019 edition

ROMANIAN BUSINESS SERVICES FORUM & AWARDS 2019, in its fifth year, brrought on May 7, in Bucharest, a new concept event with engaging keynote sessions by industry leaders, interactive panel discussions, network
Read Full article »
Few hours away from to the long awaited CEO Leaders Debate, a premiere of Romanian Business Services Forum and Awards

We are a few hours away to the long awaited CEO Leaders Debate, a premiere of Romanian Business Services Forum and Awards on May 7.
Read Full article »
Colin C. Lovering: Meet the speakers at Romanian Business Services Forum & Awards 2019, on May 7

Colin C. Lovering has been living and working in Romania since 2009 when he arrived to offer consultancy and advice to organisations looking for growth and profitability and founded Achieve International.
Read Full article »