Retail sales up almost 15%, IT&C among top rates with 20% and steadying

Romanian retail sales keep strong momentum, accelerating to a whopping 14.9% rate year on year (YoY) in January 2016, after a 1.9% monthly expansion, coming from 14.2% YoY in December 2015 (upwardly revised from 13.0%), as fuel sales surged, says an ING report.

"There have been some significant backward data revisions, with 2015 retail sales now looking better for the whole year, particularly in the second semester. Meanwhile, 2016's start was solid for retail after fuel sales jumped by a whopping 7% monthly in January 2016, as prices went down both due to the cheaper crude and the 4 points headline VAT cut. This helped take the headline rate to its best level since September 2008," says ING.

Meanwhile, sales of food items are up 26.1% YoY, with probably around half of this expansion reflecting a lower tax evasion after the VAT for these goods was cut in Jun-15.

"The retail activity for non-food goods is, in our opinion, a better gauge for the overall consumer morale. In January 2016, although flat on the month, retail sales for non-food items were up by 10.6% YoY from a year ago, more than four times larger than the average expansion in 2015 (of +2.5%)," say ING experts.

This print seems largely driven by sales of clothing, footwear and IT&C, which expanded well in excess of 20% YoY, while sales of household appliances are not doing as well, but are still growing nicely.
The appetence for spending seems high also if you look at tourism services (up by 16% YoY in Jan-16), auto sales (+13.8% YoY) and RON consumer loans (+10.9% YoY), ING analysts conclude.


---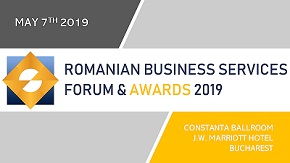 » Huawei opens a centre on cyber securit...
» ROMANIAN OUTSOURCING AWARDS FOR EXCELL...
» Romania ranks above EU average in gend...
» Bucharest, in the top of cities in Eur...
» Berg Software Romania: Reasons to outs...
» KPMG launches an application enabling ...
» Bogdan Pelinescu, president of ABSL: A...
» Meet the experts who will decide the w...
» ABSL GALA AWARDS celebrated its winner...
» Oracle reaches 4,200 employees and pla...

Colin C. Lovering: Meet the speakers at Romanian Business Services Forum & Awards 2019, on May 7

Colin C. Lovering has been living and working in Romania since 2009 when he arrived to offer consultancy and advice to organisations looking for growth and profitability and founded Achieve International.
Read Full article »
Antoniu Panait: Meet the speakers at Romanian Business Services Forum & Awards 2019, on May 7

Managing Director for VASTINT Romania since 2009, Antoniu Panait has an executive experience of more than 10 years, mainly in real estate.
Read Full article »
Andrei Voica: Meet the speakers at Romanian Business Services Forum & Awards 2019, on May 7

Andrei Voica, Director Project Management and Workplace Consultancy, Colliers International. Truly passionate about his work and always eager to add value to each project.
Read Full article »
Romulus Caralicea: Meet the speakers at Romanian Business Services Forum & Awards 2019, on May 7

Romulus is Wipro's Information Security, Risk & Compliance Lead for Europe. In his role he is managing internal audits and compliance activities for all clients and internal functions based on the corporate ISO
Read Full article »
George Didoiu: Meet the moderator of Romanian Business Services Forum 2019 CEO LEADERS DEBATE, on May 7

In his 15 years of real estate, George Didoiu advised on the relocation of top IT&C, finance-banking and consultancy companies, which total over 10,000 employees.
Read Full article »