Continental invested six million Euro in a new research and development center at Brasov

Continental AG, the leading German automotive manufacturing, inaugurated on Tuesday a new center for research and development (R&D) in Romania at Brasov, following six million Euro worth investment, a press release informed recently.

"Continental has invested in a new engineering center because we develop software and innovative products in Romania for the automotive industry. We have 5,000 engineers in Romania which develop products and software for a more efficient mobility. This means responsibility transferred to Romania in the R&D teams here. Our engineers are working for the autonomous car, they develop interconnectivity apps in automotive industry, as well as energy efficiency and consumption apps. We need specialists in this field in all locations in Romania and we find these people in Brasov," Christian von Albrichsfeld General Manager of Continental Romania said.

The works on the new space lasted a year. 60 engineers will work in the coming years in the new location in Brasov.

"The activity of our colleagues in this new location is dedicated to Fuel & Exhaust Management unit. Here they will develop projects for testing and validating products, as well as R&D activities," Joachim Zirbs, freshly appointed director of Continental Brasov unit.

The production unit in Brasov, which began operations in 2010, is one of the seven Continental factories in Romania. The plant focuses on technologies for fuel delivery, as well as electric fuel supply units or fuel pumps.

During 1999-2015, the German automotive manufacturer invested EUR 1.13 billion in activities in Romania. All 5 Continental divisions are represented in Romania. Continental has 7 production plants and four research and development centres in Timisoara, Carei, Nadab, Brasov and Iasi.



---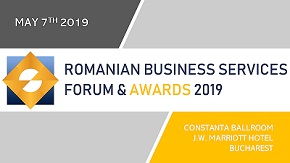 » Huawei opens a centre on cyber securit...
» ROMANIAN OUTSOURCING AWARDS FOR EXCELL...
» Romania ranks above EU average in gend...
» Bucharest, in the top of cities in Eur...
» Berg Software Romania: Reasons to outs...
» KPMG launches an application enabling ...
» Bogdan Pelinescu, president of ABSL: A...
» Meet the experts who will decide the w...
» ABSL GALA AWARDS celebrated its winner...
» Oracle reaches 4,200 employees and pla...

Colin C. Lovering: Meet the speakers at Romanian Business Services Forum & Awards 2019, on May 7

Colin C. Lovering has been living and working in Romania since 2009 when he arrived to offer consultancy and advice to organisations looking for growth and profitability and founded Achieve International.
Read Full article »
Antoniu Panait: Meet the speakers at Romanian Business Services Forum & Awards 2019, on May 7

Managing Director for VASTINT Romania since 2009, Antoniu Panait has an executive experience of more than 10 years, mainly in real estate.
Read Full article »
Andrei Voica: Meet the speakers at Romanian Business Services Forum & Awards 2019, on May 7

Andrei Voica, Director Project Management and Workplace Consultancy, Colliers International. Truly passionate about his work and always eager to add value to each project.
Read Full article »
Romulus Caralicea: Meet the speakers at Romanian Business Services Forum & Awards 2019, on May 7

Romulus is Wipro's Information Security, Risk & Compliance Lead for Europe. In his role he is managing internal audits and compliance activities for all clients and internal functions based on the corporate ISO
Read Full article »
George Didoiu: Meet the moderator of Romanian Business Services Forum 2019 CEO LEADERS DEBATE, on May 7

In his 15 years of real estate, George Didoiu advised on the relocation of top IT&C, finance-banking and consultancy companies, which total over 10,000 employees.
Read Full article »