Google to offer free courses for young programmers and business incubators

Google announced the launch of the "Digital Workshop for Programmers", aimed at offering free courses to students who want to learn to program and young people who want to become technology entrepreneurs. These activities will be run in three hubs built in partnership with three universities in the country: Bucharest University, Technical University of Cluj-Napoca and Politehnica University of Timisoara.

The activity of Google hubs for programmers has two components, a company release states. First of all, in these spaces will be organized courses for students. Courses are free and run for 10 weeks. Interested students can opt for Java courses, Android development for beginners or advanced learners. More details here: https://goo.gl/AhCGGN. The three Google hubs for programmers will also act as start-up incubators, providing free co-working space for young people working on developing their own applications and wanting to launch a start-up. Young entrepreneurs benefit from support and individual mentoring sessions in Google hubs to identify start-up growth opportunities, Google expert training sessions, and access to Google Cloud for Startups. The program lasts for 6 months and ends with a Demo Day session where young people present their ideas to a community of investors and technology experts.

The Digital Developer Workshop is part of "Grow with Google" initiative, a global project that aims to create opportunities for everyone by offering free courses, resources and advice. Through the Digital Workshop, launched in 2016 in Romania, Google aims to help people find a job, advance their career, or develop their business by acquiring digital skills.


---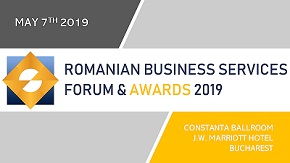 » Meet the winners of ROMANIAN BUSINESS ...
» Evolving from consumers of resources t...
» ROMANIAN OUTSOURCING AWARDS FOR EXCELL...
» Pepper Escu, the first humanoid robot ...
» Rebranding Creativity 2019, the first ...
» Volvo Cars and Uber present production...
» Preparing for the new future
» Berg Software Romania: Reasons to outs...
» George Rotariu, CEO Bitcoin Romania: B...
» George Didoiu: Meet the moderator of R...

Digital Transformation Conference to take place on June 19 at Bucharest

The Diplomat – Bucharest organizes Digital Transformation Conference to be held on 14 of June in Bucharest, at Hilton Hotel - Regina Maria Hall, starting 8:30 AM.
Read Full article »
L&D Conference by The Diplomat Bucharest took place on June 4th at Bucharest

The Diplomat-Bucharest organizes the Third Edition of its Learning & Development CONFERENCE on 4 June, 2019 at InterContinental Hotel Bucharest starting 09:00 am.
Read Full article »
Meet the winners of ROMANIAN BUSINESS SERVICES AWARDS, 2019 edition

ROMANIAN BUSINESS SERVICES FORUM & AWARDS 2019, in its fifth year, brrought on May 7, in Bucharest, a new concept event with engaging keynote sessions by industry leaders, interactive panel discussions, network
Read Full article »
Few hours away from to the long awaited CEO Leaders Debate, a premiere of Romanian Business Services Forum and Awards

We are a few hours away to the long awaited CEO Leaders Debate, a premiere of Romanian Business Services Forum and Awards on May 7.
Read Full article »
Colin C. Lovering: Meet the speakers at Romanian Business Services Forum & Awards 2019, on May 7

Colin C. Lovering has been living and working in Romania since 2009 when he arrived to offer consultancy and advice to organisations looking for growth and profitability and founded Achieve International.
Read Full article »