Zitec launches its 1 million Euro Mirro app

Zitec, specializing in the development of customized tech solutions, services and products, launched Mirro.io within Bucharest Tech Week 2019, a dedicated application for measuring the performance within the companies.

This is the second product developed by Zitec, after Regista.ro launched in 2018. According to a company release, Mirro addresses organizations for which people's development is a priority. The performance of each team member is viewed as a whole, providing a new insight into career development, individual impact within the organization, and business results.

The application can cover an employee's entire career once he joins the organization. Although the emphasis is on team efficiency and individual performance, based on continuous feedback, Mirro also covers other human resources features such as job contracts management and related documents, employee history, certificates, holidays, etc. Mirro also integrates easily with Applicant Tracking System solutions or Payroll solutions.

Mirro has a friendly interface, being a non-installing Software SaaS (SaaS) solution and accessible directly from the browser. The cost is per month per user, with no initial deployment costs or no cost of using the application. Deployment times are removed, the application has an intuitive interface, and its use does not require prior training or configuration help. From a technical point of view, the SaaS solution uses Microsoft Azure cloud computing technology, providing a high level of security and advanced data protection.

According to Alex Lapusan, CEO and Co-Fondator Zitec, the application has been tested for six month within multiple companies for different business scenarios. "Before its launch, we tested and designed the functionalities together with 20 companies from various industries and of different sizes, as early-adopters. Some of the companies are already our customers and we can say that the app is already optimizing the performance for teams in different tech areas such as Clever Tech, Play Solutions and Symbolic, in HR for HRS Romania and Career Advisor, creative & media (High Contrast and Bright Agency), technical services such as Depanero, online entertainment (Fortuna Entertainment Group)among others", says Alex Lăpușan.

Mirro can also be tested within Bucharest Tech Week 2019 during these days.


---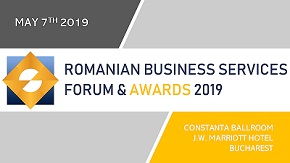 » Meet the winners of ROMANIAN BUSINESS ...
» Evolving from consumers of resources t...
» ROMANIAN OUTSOURCING AWARDS FOR EXCELL...
» Pepper Escu, the first humanoid robot ...
» Rebranding Creativity 2019, the first ...
» Volvo Cars and Uber present production...
» Preparing for the new future
» Berg Software Romania: Reasons to outs...
» George Rotariu, CEO Bitcoin Romania: B...
» George Didoiu: Meet the moderator of R...

Digital Transformation Conference to take place on June 19 at Bucharest

The Diplomat – Bucharest organizes Digital Transformation Conference to be held on 14 of June in Bucharest, at Hilton Hotel - Regina Maria Hall, starting 8:30 AM.
Read Full article »
L&D Conference by The Diplomat Bucharest took place on June 4th at Bucharest

The Diplomat-Bucharest organizes the Third Edition of its Learning & Development CONFERENCE on 4 June, 2019 at InterContinental Hotel Bucharest starting 09:00 am.
Read Full article »
Meet the winners of ROMANIAN BUSINESS SERVICES AWARDS, 2019 edition

ROMANIAN BUSINESS SERVICES FORUM & AWARDS 2019, in its fifth year, brrought on May 7, in Bucharest, a new concept event with engaging keynote sessions by industry leaders, interactive panel discussions, network
Read Full article »
Few hours away from to the long awaited CEO Leaders Debate, a premiere of Romanian Business Services Forum and Awards

We are a few hours away to the long awaited CEO Leaders Debate, a premiere of Romanian Business Services Forum and Awards on May 7.
Read Full article »
Colin C. Lovering: Meet the speakers at Romanian Business Services Forum & Awards 2019, on May 7

Colin C. Lovering has been living and working in Romania since 2009 when he arrived to offer consultancy and advice to organisations looking for growth and profitability and founded Achieve International.
Read Full article »