SAP's ten prediction for HR in 2018

The beginning of each year comes with the leaders' prediction in different interest fields. When it comes to human capital management (HCM), most predictions tend to be variations of the same things, according to Steven T. Hunt, Human Capital Management Research, SAP

"A colleague and I even created a scale to rate HCM predictions based on whether they are new or just "old wine in new bottles." The reason HCM predictions do not change much over time is because the "H" in HCM is about people. People do not evolve as fast as technology. Consequently, the basic challenges of HCM are constant: getting the right people in the right roles and providing them with the right work environments while complying with employment laws," said Steven T. Hunt.

The following are the "top ten" predictions about how these will change in 2018, according to the manager.


Workforce agility will become the most critical concept in HCM.
It is often said that the only constant is change. It is now more accurate to say the only constant is an ever-accelerating rate of change. The only way companies can survive in the modern economy is to excel at adapting to changing markets, technologies, and business landscapes. This requires tapping into people's innate capacity for learning, growth, and innovation.

Staffing will reach new levels of complexity.
For over 100 years, most people interpreted "staffing" to mean hiring employees to work onsite in full-time or part-time roles. This concept is changing due to shifting skill shortages, global labor pools, and a massive rise in virtual work and contract employment. Staffing no longer means hiring employees. It means finding the right mix of skills and matching them to business demands by tapping into an increasingly global, virtual, and contingent labor force. Companies will be forced to redefine workforce planning, recruiting, staffing, and management to work in this much more complex labor market.

The experience of work will greatly improve.
Technology has made a lot of things about our lives much easier and more enjoyable. Finding our way around a city, buying products, staying in touch with our friends, watching movies, and hundreds of other life experiences have been transformed by social and mobile technologies leveraging artificially intelligent interfaces and machine learning algorithms. We will see exponential growth in the use of artificial intelligence, chatbots, intelligent services, machine learning, mobile solutions, and social platforms to make work more enjoyable, simple, and engaging.

Performance management will become a solution, not a problem. People have hated performance management for decades. This is changing thanks to companies rethinking performance management to focus on ongoing coaching and team based decision making. We will soon reach a tipping point where the dreaded annual review will be nothing more than a painful memory, having been replaced by mobile technology enabled continuous performance management solutions that employees and managers both appreciate and like.

Re-conceptualizing compensation. Companies spend billions of dollars each year on merit increases, bonuses, and other form of compensation. Yet few of them can confidently answer this question: "What is the return on investment you get from the money spent on compensation in terms of increased employee engagement, productivity, and retention?" Companies can tell down to the last penny how much is spent on compensation, but they cannot tell if that money is being spent wisely. The future of compensation will involve more continuous processes where employees receive different types of rewards throughout the year from different sources. And analytics will be used to link investments in compensation to returns in workforce productivity.

Intolerance of inequity.
For too long, companies have viewed inequity as a problem, but not a problem worth solving. With the workforce becoming increasingly diverse, particularly the rise of women who now represent 50 percent or more of the employees in many fields, society is reaching a long-awaited tipping point where inequitable treatment based on non-job relevant factors such as gender, ethnicity, and age is being openly acknowledged and addressed. Smart companies will proactively redesign their talent management practices to ensure bias is identified and addressed before it happens.

The rise of well-being tech.
People are not meant to live in an "always on" 24-7 world. The pace of work is literally burning people out. Companies need employees to be highly engaged, creative, and service oriented. But this is impossible to do if employees are tired, stressed, and distracted. In the coming year, companies will continue to make more well-being tools available to their employees. With the explosion of well-being technology at the consumer level, such as smartwatches and fitness technology, many employers will be looking to bring these tools into the workplace. However, successful organizations will be those who make such technologies accessible, enjoyable, and cultural for their employees.
Org charts will begin to phase out. There is a lot of talk about updating businesses for the digital age, and yet companies continue to manage work forces using a tool that has changed little since the Roman Empire: the hierarchical organization chart ("org chart"). Relying on org charts to guide workforce management decisions is both foolish and dangerous in a digitalized world. And while 2018 will not be "the year the org chart died," some progressive organizations will begin to phase out traditional org charts for more modern, digital approaches.

Companies will ditch all-or-nothing retirement
2018 will bring about a major shift in workplace dynamics with regards to older generations. Today, individuals are living longer and thus, working longer – past 60, 70, and even 80. Forward-thinking organizations realize the need to keep this skilled talent in their organization, particularly as many industries face increasing skills shortages. However, this transition will also force companies to rethink jobs; for example, many positions that used to be full time will become part time. In the coming year, organizations will begin to move away from the traditional, all-or-nothing view of retirement.

Growth in HR cybersecurity threats.
Ransom ware made its main stage debut in 2017 with the WannaCry and NotPetya attacks. In 2018, ransom ware threats will continue to proliferate. HR systems have not historically been a major target of cyber criminals. Unfortunately, this will change.

There will be a growing number of attacks against human resources departments, with cyber-criminals posing as potential applicants in the hopes of infecting the larger organization.




---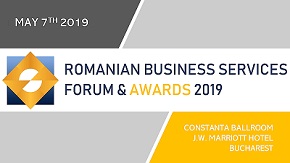 » Mihai Pohontu appointed CEO of Romania...
» Capgemini to open new office at Suceav...
» Genpact's COO: Staying ahead of the cu...
» The Outsourcing industry announces its...
» EXCLUSIVE: ABSL Timisoara - BPO and SS...
» ROMANIAN OUTSOURCING AWARDS FOR EXCELL...
» TELUS International: How customer serv...
» Colin Lovering to moderate the talks o...
» Meet the winners of ROMANIAN BUSINESS ...
» Digital Transformation Conference to t...

Workplace of the Future conference to take place on November 20th at Bucharest

The Diplomat-Bucharest together with Outsourcing Today organize the 3rd Edition of WORKPLACE OF THE FUTURE, on 20th of November 2019, in Bucharest, at Capital Plaza Hotel.
Read Full article »
Strategic Talent Acquisition at People Empowering Business Forum on October 30 in Bucharest

Latest trends like demographic upheaval, globalization, digital technology, and changing social values and worker expectations, are disrupting business models and radically changing the workplace. These are req
Read Full article »
Informal IT School and UiPath launch an educational program for RPA development to start in October

Informal IT School announced a partnership with UiPath to launch an RPA development educational program of five months, 100 hours of courses, five days a week. The program will run in Cluj-Napoca.
Read Full article »
Impact Hub Bucharest joins 3house to manage three coworking spaces in the city

Impact Hub Bucharest, a coworking spaces manager and developer of accelerator programs and events merged with 3house, a new concept of workplace launched in 2018. By this, Impact Hub reaches 3 locations and 6.7
Read Full article »
JLL: Total office space in Bucharest to reach 3 million sqm

The second quarter of 2019 reconfirmed the increased interest for the office market in Romania. Over 115,000 square meters of office space were leased over this period at the national level, a value similar wit
Read Full article »